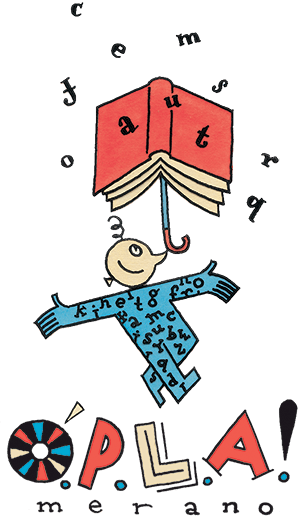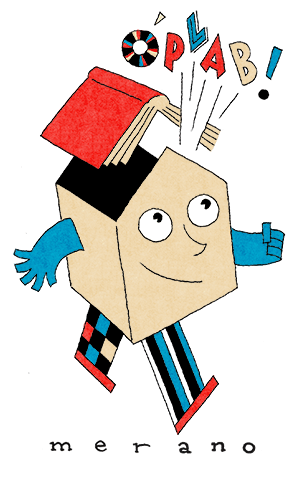 ÓPLab is a new space dedicated to exhibitions, events and workshops. ÓPLab is e a bookshop with a café where you can relax browsing through the books and drinking a cappuccino. ÓPLab is a multiform place where to promote, communicate and share the priceless heritage collected by ÓPLA. ÓPLab is in Merano, and it is a space open to everyone to enjoy.
… successful artists' books are those which make you want to open them and which take children seriously by amusing them, those which try to bring together two very special universes, that of the child and that of the artist. "Playing with art" follows no rules. It is constructed at the same time with serious and surprising elements. With complicity.
Indeed, we think there is an affinity and closeness between artists and children, and this leads us to reflect on their vicinity which has given rise to extremely original works. Works which have created a positive contact, and a chance to help children "grow" actively.
Everything a child memorizes will stay in his memory and will form his personality. It is up to us adults to pass on to children those facts that will help them understand and live with others creatively.